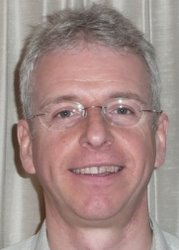 I Believe in You
"But you don't know me" I imagine you saying.
I believe every one of us has the following rights:-
• To be understood, accepted without judgement, valued, engaged in relationship
• To feel the whole range of your emotional spectrum
• To be uniquely you
• To live more authentically in line with your experience
I believe in your potential to grow & develop in the ways you want. As human beings we are naturally drawn to seek connection with others. I believe that the warm & engaging relationship I offer as your counsellor will enable you to feel safe enough to be able to explore your issues to find your way forward. These beliefs are expressed in my relationships with my clients.
Are you seeking a counsellor or psychotherapist (including CBT) in the Fetcham, Bookham or Leatherhead area?
Feeling anxious (possibly about Covid-19), stressed, depressed, bereaved, or having relationship difficulties? Do you need support in dealing with anger management issues? By "anger management issues" I mean struggling to express your frustrations constructively and appropriately, bottling up feelings until they burst out at a time and in a manner that does not feel under your control.
...or maybe you just want to get more out of life and move from coping to living life to the full. Sometimes it is enough just to have your feelings acknowledged, or it may be that we need to work through issues from your past which are are influencing you now. Whatever the issue, I offer a warm & engaging space in which you can talk and explore what is going on for you without judgement and in confidence.
Click here
to see a short video of me introducing the therapy I offer.
** Under lock down restrictions all sessions will be via video conferencing or by telephone if you would prefer. **
I offer weekly, one-to-one counselling or psychotherapy sessions of 50 minutes each, either open-ended or for an agreed number of sessions. My practice is in Fetcham near, Leatherhead, Ashtead & Guildford, with ample unrestricted parking outside the house. If you are unable to see me face to face then I can offer counselling
via telephone or via Skype, Zoom or VSee (please note that there are confidentiality issues with using Skype, hence BACP recommend the use of Zoom instead). I also offer CBT - Cognitive Behavioural Therapy.
Whilst no-one can give you a guarantee, to date clients' evaluations of our psychotherapy work together have consistently reported
significant benefits
in their experience of living.
The price for each session (including the initial session) is £50.
If you have any concerns about whether to seek therapy, please look at the About Therapy page of this website for more information which may help you with your decision. This addresses in some detail the more common fears that clients raise when considering therapy. I also have a blog called
Considering Therapy
Please go to the Contact Me page which details your next steps to moving forward with your life.
Gary Cook, Counsellor & Psychotherapist (including CBT) in Fetcham, Surrey near Leatherhead, Bookham & Cobham.